PA. Frances Huynh BioTE® Certified Practitioner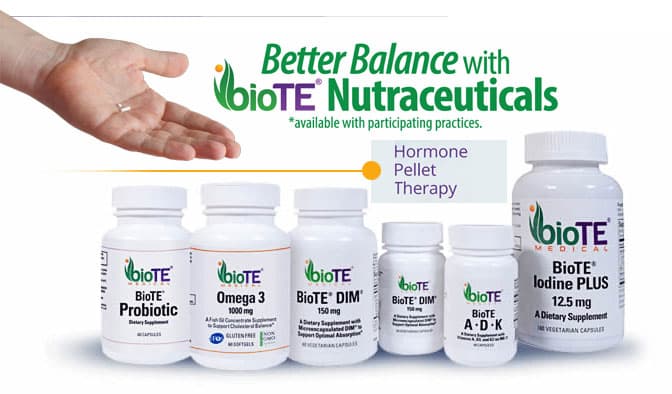 PA-C. Francess Huynh. BioTE® Certified Practitioner
Feeling better starts with a simple blood test to determine your hormone levels, which you can do right in our office. It's done to determine the levels of your sex hormones like testosterone and estrogen as well as thyroid levels and a comprehensive metabolic panel.
Call us today and see if BioTE® hormone therapy is right for you, you can also take a quick assessment by clicking here.
Bio-Identical Hormone Replacement Therapy is designed to replace what your body can no longer produce, and it can make a critical difference in how you feel as you age.
Derived from natural plant sources, this pellet therapy provides the protective benefits originally provided by the body, while allowing you to age naturally and feel healthy. Something this small can now make a huge difference in how you feel. Best of all, we offer it right here at The HealthCare Clinic of Fort Collins and FNP Myers is fully trained and certified in the treatment.
SWEETWATER OB/GYN ASSOCIATES
17510 W. Grand Parkway S., Suite 330,
Sugar Land, Tx 77479